I'm a Registered Yoga Teacher (RYT). I love working with beginners and particularly people over 50 or 60 or 70--I'm 49 this year myself. Yoga really is accessible to just about everyone, whether you've got some extra years and/or some extra pounds under your belt.
Easy to Follow Course
Mark the classes as you complete them (you can always come back and repeat your favorite lessons or practices). Organized to take you from the basics all the way through more advanced practices.
Targeted practices for particular issues like neck tension, lower back pain, knee issues and also practices to help with stress, anxiety, depression.
Community
The community site is a great place for me to keep up with you. You can ask me questions, comment on the lessons, make requests, speak with other students, share your own posts... whatever you like. There are additional resources on the site to make your practice easier, more informed, and hopefully more fun.
It's meant to help support the community around the practice.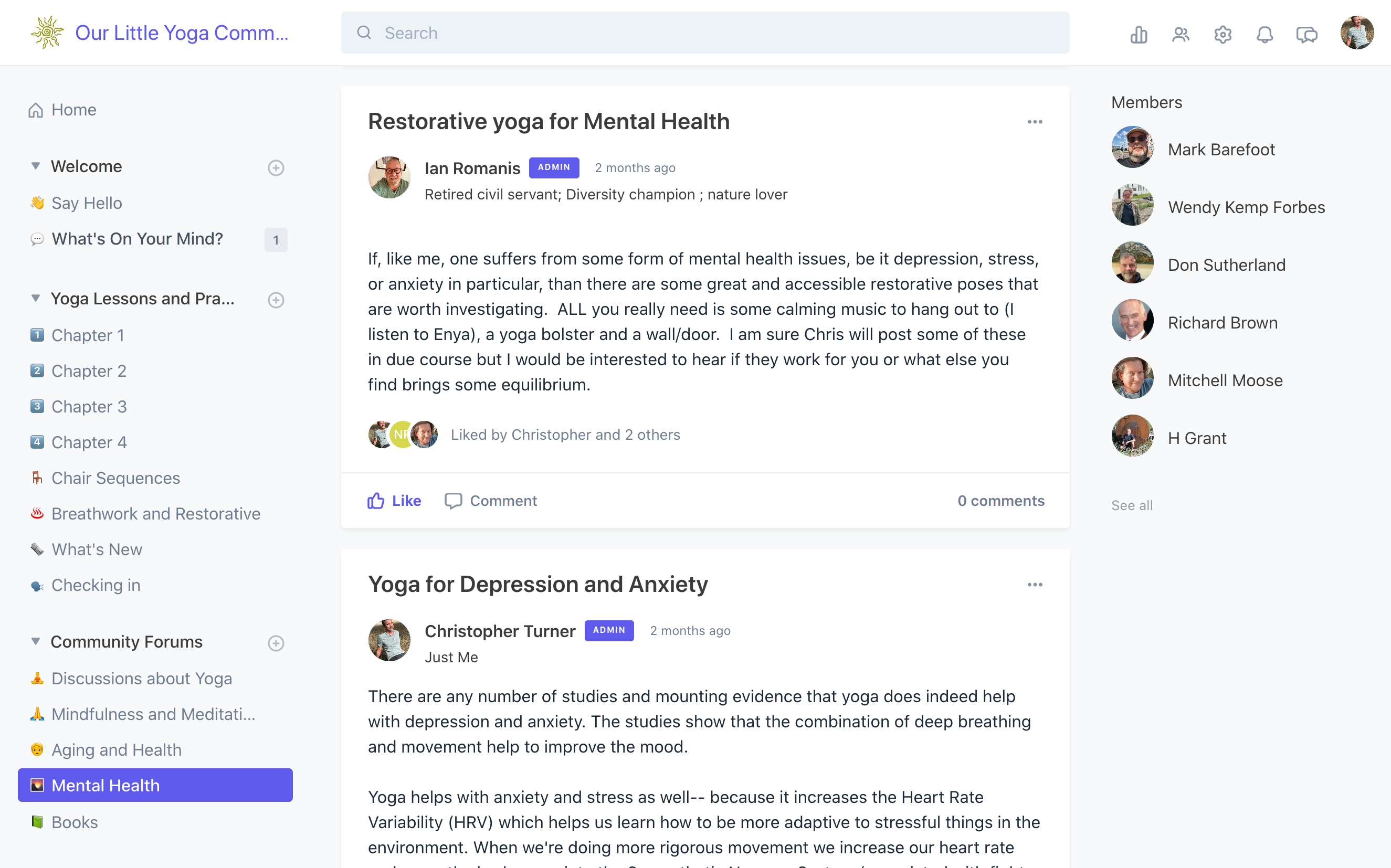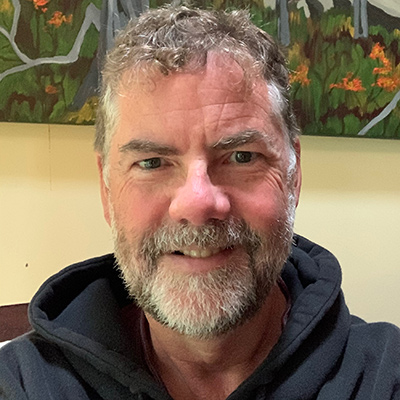 Don Sutherland, M.D.
"Chris is a natural yoga teacher. Taking his course has inspired me and allowed me to progress in my daily yoga practice. His instructions are clear and his voice soothing and calm, allowing me to focus on my technique without making it difficult.
Whether you are new to yoga or have lots of experience I know you will enjoy his course and grow in your practice too."